Is singing your hobby? Do you want to sing like a professional? If so, then you have definitely heard about karaoke. Nowadays you don't have to go to a karaoke bar, because you can enjoy your favorite songs with one of the many devices listed at Bestkaraokemachine.net.
If you are serious about buying a singing machine, the first thing you need to take into concern is the criteria you are going to make your choice upon. We listed the devices in four groups. So when you start reading our karaoke machine reviews you must decide is money going to be a problem, do you want great sound quality, are you looking for a lot of features or if connectivity is the main factor for your purchase.
Your personal goal is also important for choosing a karaoke machine. People who are eager to enter the music industry, need a professional singing device to train their voice. Entrepreneurs want to equip a certain facility with an interactive feature for the visitors, while others just want to have fun at home with family and friends. Last but not least are the parents, who buy a singing machine for their children.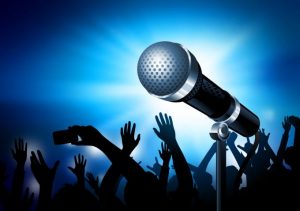 Almost everybody has heard of the movie Frozen, that became very popular especially thanks to its great soundtrack. That made many kids interested in singing the songs from the film, so a variety of Frozen themed karaoke machines came out on the marked. We made sure to describe the best among them depending on their features and design.
Little kids, but mostly girls, are into hello kitty themed merchandise. Our site is the right place for choosing a karaoke machine based on the popular cat. The simple design makes the devices easy for kids to operate, which is why hello kitty karaoke machines are one of the most child friendly on the market.
You should know the difference between singing to karaoke alone and in company. Some people have trouble picking a song that will keep the guests entertained. That is why we listed songs that are perfect for each company. Don't worry about the genre since those are evergreens that every generation will enjoy.
If you want to watch a video while the music is playing and feel the atmosphere of the song you sing, then the video karaoke machine is for you. Finding one will be hard since most people prefer devices that display lyrics only. The video karaoke page of our site will explain you everything about this forgotten singing machine.
After making the purchase, you need to know the right place and the right time for your karaoke machine. Even the best singing device could be wasted if you don't pay enough attention to the atmosphere. This includes the equipment that the karaoke machine comes with, since the musical interactivity depends on the technical functionality.
When you finally are certain what kind of singing machine you are looking for and you are ready to buy it, just go to Bestkaraokemachine.net and let the fun begin.